Identity and Access Management with IT Services in West Palm Beach
HData security is one of the biggest concerns for companies of all sizes and industries right now. While your employees need to access secure data to do their jobs, it can be difficult to know where to draw the line in terms of implementing security. This is where identity and access management tools, or IAM, come in. IT services providers in West Palm Beach will help you install programs that manage your employees' access to secure data.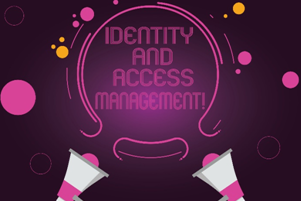 Identity and Access Management
Nowadays, many employees get their work done online from remote locations; and while this increases employee productivity, it also comes with significant security risks that are important to be aware of. It's important to make sure your systems' users are who they say they are, which is where IAM can be used. One of the simplest yet most important IAM solutions is two-factor authentication. You may have heard of this already because many popular websites use it, like Google. This essentially confirms the identity of the person logging into the system by sending them a text message or email with an additional confirmation code to use when logging in.
It's also very important that you control who has access to which systems. Your IT services team in West Palm Beach can help you develop the appropriate access management system, which will make it easy to designate the correct online credentials to each of your employees. On top of that, you can also use these systems to remove employee credentials after they leave the company. This is particularly important because if a disgruntled former employee still has access to your systems, they could use that access to do some serious damage.
High-quality access management systems can prevent serious data breaches and all the negative consequences that come with them. For example, when you lose data, you lose productivity, which in turn can eventually lose your company money. On top of that, your customers may lose trust in you if you experience a data breach, and you could even experience consequences with regulatory boards in your industry. The appropriate IAM solutions will help you prevent these problems before they happen.
Let Us Help You!
Nexxen Technologies Inc. is a leading provider of IT services in West Palm Beach. We offer comprehensive IT services for our clients, including identity and access management as well as a variety of other tech tools for security and growth. Contact us today to learn more about our services and see how they can work for you.