Switch to Cloud Computing for Your Business with IT Support in West Palm Beach
If you're looking to push your business forward, consider switching to cloud computing solutions. IT support firms in West Palm Beach can help you migrate your current on premise data to a cloud solution. Cloud computing in West Palm Beach is becoming particularly popular among small to mid-sized businesses--- and for good reason. Cloud computing is very reasonably priced and it's very easy to scale as your business grows.
However, there are a wide variety of cloud solutions available right now and it can be difficult to determine which one is going to be the best for your business.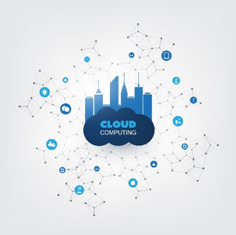 Public Cloud
Public cloud services are great for small businesses that want to deploy this solution as quickly as possible. They are very affordable and there's very little you have to worry about as a business owner, because the public cloud company takes care of everything for you, from management to security. If you eventually want to move away from this type of cloud solution, it's easy to do so, as there are no long-term contracts. If you are getting into cloud computing for the first time, this is the perfect place for your company to start.
Private Cloud
As your company grows, however, you may want even more storage and security for your data. This is when you might consider working with IT support firms in West Palm Beach to switch to a private cloud solution. With a private cloud, you get hosted offsite servers all to yourself, and your data is completely isolated. You also get a lot more control over how your data is managed, and you essentially get an extra layer of security in the unlikely event that your cloud provider were to be compromised. Although this is a much bigger investment, you'll get better performance in the long term, which is why this is a popular option among growing companies.
Hybrid Cloud
You can also opt for a hybrid solution, where most of your data is stored in the public cloud, but the most secure data is stored in the private cloud. This essentially gives you the benefits of both solutions. It's a very cost-effective way to get better performance, since the public cloud is much more affordable.
Contact Us!
Nexxen Technologies is a leading provider of IT support in West Palm Beach. We help our clients find the best cloud computing solutions for their unique needs. Contact us today to learn more about cloud computing and see if it's the right fit for your business.