IT Services in West Palm Beach: The Importance of Patch Management
Patch management is essential for every business reliant upon software. If you have neglected patching your software, it is only a matter of time until issues arise. The last thing you need is for your team to download a vulnerable version of software that sabotages your operations. Our IT services team in West Palm Beach can help assess your software, analyze your patching strategies (or lack thereof) and ensure your company does not end up in the headlines as the latest victim of a digital attack.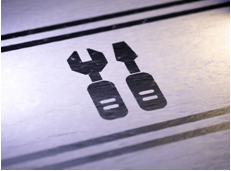 The Basics of Patch Management
Patch management is best defined as an ongoing process of software updates designed to identify functionality problems as well as system weaknesses evil-doers are likely to take advantage of. The best patch management plans ensure patch management is prioritized throughout the entirety of the organization. Put your faith in our IT services team in West Palm Beach and you will rest easy knowing a team of tech gurus is in charge of your patch management needs. We even go as far as using a test environment to determine how the patch will impact your unique operations.
Keeping your inventory up-to-date is of particular importance as it is impossible to patch a weakness in a system if you do not know of that weakness in the first place. Everything from inventory to available patches, patches used in testing and the when and where of installed patches must be documented in-depth. Though patch management will certainly prove demanding, it is well worth the effort. Fail to implement patch management and it will only be a matter of time until your valuable computers are exposed to considerable risk.
Be Careful with Your Patch Management Approach
It is a mistake to spearhead patch management on your own without the assistance of legitimate tech experts. It is possible for improperly applied patches to slow your system's performance, causing malfunctions and even interrupting your business. This potential downside is offset by the alternative of exposing your system to risk. The bottom line is patch management is a complex process that requires the assistance of software gurus. Those who are self-reliant and refuse to ask for assistance from patch management experts will likely leave significant holes that create the opportunity for significant damage.
Ongoing patch management is essential to maintain safe and efficient computers in the workplace. If you do not currently have a patch management system in place, look no further than Nexxen Technologies. Our IT services team in West Palm Beach is here to perform patch management on your behalf to ensure your software remains secure and functional across posterity. Contact us now for more information.