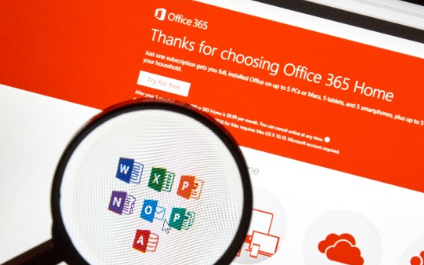 If you are on the fence as to whether it is prudent to upgrade to Microsoft Office 365, you have found the right article. Microsoft Office 365 provides a myriad of advantages for businesses of all sizes and types. Below, IT services experts in West Palm Beach explain the merits of Microsoft Office 365:
Access from Any Location
Wouldn't it be nice for your team to access email, contacts, their calendar and essential documents on nearly any device? Upgrade to Microsoft Office 365, and your team will be able to access such information on a PC, Mac, iPhone, Android phone, etc. This flexibility empowers your team to decide where they work. There is no need to rush into the office or find a Wi-Fi hotspot when everyone can conveniently access their documents with ease regardless of location.
Microsoft Office 365 is Easier to Use Than Most Expect
There is a general assumption that new software will have a steep learning curve. Ask anyone who has tried Office 365 about the software, and you will find out it is easy to learn and use. There is no need to master new verbiage or add a highly complex system that will take weeks or months to understand. In fact, you can even give the software a try with a trial account to get a sense of its merits.
Coordination with Current Tools
Office 365 functions in a seamless manner with programs your team already uses. Whether you rely on Excel, PowerPoint, Word, or Outlook, Office 365 will function with such software in a seamless manner. Syncing documents with a desktop computer for PowerPoint presentations or document alterations is much easier than most assume.
Office 365 is Secure
When it comes to Microsoft, security is of the utmost importance. Office 365 empowers users to tap into the same systems Microsoft and other enterprises use to safeguard mail, networks, and documents. Such systems can scan emails and documents for malware, spam, and other threats 24/7.
Online Collaboration
Your Office 365 experience can be improved with features such as online meetings, document collaboration, calendaring, instant messages, and more. Reach out to our IT services team in West Palm Beach, and we will explain the nuances of online collaboration in layman's terms to ensure your team understands and ultimately makes the most of this amazing technology.
Are you interested in upgrading to Microsoft Office 365? Perhaps you need IT services in West Palm Beach. Nexxen Technologies is an IT consulting firm in West Palm Beach that can help you make the most of technology. Contact us now for more information.