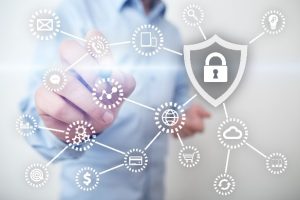 Knowing that the modern-day cyber threats landscape poses a grave risk to businesses, IT support providers in West Palm Beach offer value-added cybersecurity solutions to defend against hacking attempts. In addition, the threat intelligence solutions offer advanced features to give you the capacity for proactive risk management.
Unlike traditional, reactive cybersecurity solutions, managed service providers (MSPs) offer you an upper hand in preventing security breaches. Thus, you'll be able to identify and respond to threats quickly and overcome the disruption of business operations. When you have a proactive approach to managing cybersecurity risks, there's a guarantee of:
The foolproof detection of network penetration attempts
Unparalleled threat intelligence capabilities
Malware detection and analysis
Also, you'll have the benefit of up-to-date solutions to defend against cyber attacks, including:
Human behavior analysis
Advanced threat detection
File sanitation tools
Managed SIEM and SOC services
Cybersecurity awareness training
Here are more ways to realize a proactive approach toward cyberspace security risks:
Invest in Network Infrastructure Hardening
Setting up a firewall for your internal networks and running the latest antivirus programs is only one step toward a successful cyber defense strategy. It is critical to set up anti-malware gateways and anti-phishing systems for your email server and other web-based service portals for maximum protection. Doing so provides you with a solid defense against network intrusion attacks.
A reliable IT support provider will document risks, run security audits and constant network monitoring. Also, they'll offer you network access control for quarantining high-risk assets such as infected devices and vulnerable software applications.
Deploy Encryption Across Your Internal Networks
IT support providers in West Palm Beach are well versed in encryption technologies and capable of running them effectively to protect your data. Top-grade encryption ensures that hackers can't sniff on your data when on transit or in cloud storage. In addition, encryption protects your mobile devices, which are at high-risk of intrusion. When your data is encrypted, you won't be susceptible to hackers. Instead, they'll move on to easier targets.
Set Up Continuous Security Awareness Training (SAT)
The hallmark of a reliable cybersecurity strategy is a firm understanding of the imminent threats by all stakeholders in your organization. Conducting SAT helps minimize human errors, which are the major vulnerability in the fight against cybercrime.
With the right skills, your employees will be free from risky behavior and help identify phishing emails and malware.
At Nexxen Technologies, we're a dependable IT support provider in West Palm Beach. We offer cutting-edge managed security services that can protect your business from disruptions caused by data breaches. Contact us now for more information.