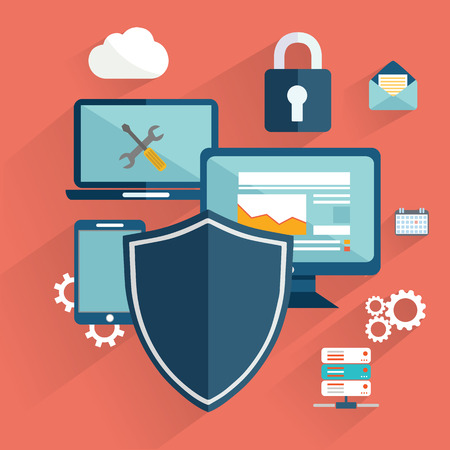 Hospitality companies are increasingly relying on IT services in the Boca Raton area to help keep data safe and secure. Whether you have been in business for years or are a brand new company, keeping confidential data out of the wrong hands is a primary responsibility of any hospitality company. Here are a few ways that you can keep data safe and avoid becoming a victim of mass data loss.
Secure Wifi Connections
One of the first steps in keeping data safe is the ability to provide Wifi access that is secure and impenetrable to hackers or cyber-attack. Offering an encrypted network will enable you to provide the highest form of protection while also giving your guests peace of mind. Creating a secure password for Wifi access will help limit access to anyone that is not authorized to use your services. On the other hand, hospitality companies that fail to offer the basic protection of a Wifi password are much more likely to become the victim of a malicious cyber-attack.
Fully Train Employees
Hospitality companies that use IT services in the Boca Raton area must properly train employees on a routine basis to ensure that confidential data stays protected. Over half of the data breaches are the result of human error and can be easily prevented with employee training. Employees should never visit non-work related sites and only open e-mails from trusted sources. Providing virus detection services can help you limit any damage from a cyber-attack before it becomes widespread. Over time, you will notice that employees are less likely to make mistakes if they receive training periodically.
Secure Mobile & Social Communications
One of the best ways to prevent data breaches is to install social media and mobile policies that will help limit the chance of mass data loss. For example, any work apps should use encryption to keep data safe and out of the hands of cybercriminals. Employees should only access social media sites through their own devices and avoid using a work computer to post on Twitter, Facebook, or other social media accounts. Offering breaks can help employees stay focused and help them prevent the temptation of jeopardizing the security of work-related files through the use of social media.
As you can see, hospitality companies in need of IT services in the Boca Raton area must do everything possible to keep data safe and secure. Cyber-attack are increasingly becoming more common and complex, but the use of a managed service provider can help prevent these attacks and offer the latest protection. Nexxen Technologies is an IT provider that helps companies of all sizes to keep their data safe and protected from the wide variety of cybersecurity threats. Our staff is specially trained to help answer any questions and provide IT assistance in any way possible. Contact us today and begin experiencing the many benefits of a managed service provider that cares about the security of your company.